Edition and publication of the Galician material in ALPI (Atlas Lingüístico de la Península Ibérica)
Team members:
Carolina Pérez Capelo
Rosa Mouzo Villar
Soraya Suárez Quintas
Eduardo Louredo Rodríguez
Descrición:
This is a project to make material from the Language Atlas of the Iberian Peninsula (Atlas Lingüístico de la Península Ibérica or ALPI) available to the scholarly community. The project is coordinated by the Centro de Ciencias Humanas y Ciencias Sociales of CSIC, led by Pilar García Mouton, through the joint work of scholars from a number of universities: Universidade de Lisboa, Universitat de Barcelona, Universidad Autónoma de Madrid, the University of Western Ontario and Universidade de Santiago de Compostela.
The idea of creating a language atlas of all the Romance languages of the Iberian Peninsula was conceived early in the twentieth century by the philologist Ramón Menéndez Pidal (b. 1869 in A Coruña, d. 1968 in Madrid). The undertaking was directed by his student Tomás Navarro Tomás. In 1934, under the auspìces of the Centro de Estudios Históricos, three research groups commenced the task of data collection. They used a questionnaire consisting of 1,244 items; the three teams divided up the work amongst them along geographical lines: Aurelio M. Espinosa and Lorenzo Rodríguez Castellano took the Castilian region, Francesc de Borja Moll and Manuel Sanchis Guarner were given the area of Valencia and Catalonia, while Aníbal Otero and Rodrigo de Sa Nogueira were in charge of the Galician and Portuguese zone. 90% of the material for the survey was collected between 1931 and 1935, the remainder being obtained between 1947 and 1954.
Within the territory under Galician administration, the ALPI survey was carried out in 53 localities. The collection of data in Galician territory was directed by Aníbal Otero (Ribeira de Piquín 1911—1974), in some places with the assistance of Aurelio M. Espinosa (son). The fieldwork in Galicia was completed before the oubreak of the Civil War [in 1936] and was included in the first volume of the Atlas, which was published in 1962.
The pages of ALPI provide a comprehensive, highly detailed portrait of spoken varieties of Galician in the early twentieth century, which contribute to our undertanding of Galicia's linguistic and cultural history.
Imaxe: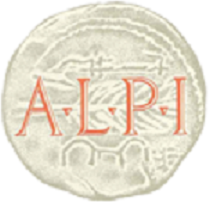 Funded by:
Convenio Secretaría Xeral de Política Lingüística / Consejo Superior de Investigaciones Científicas (http://www.csic.es/)